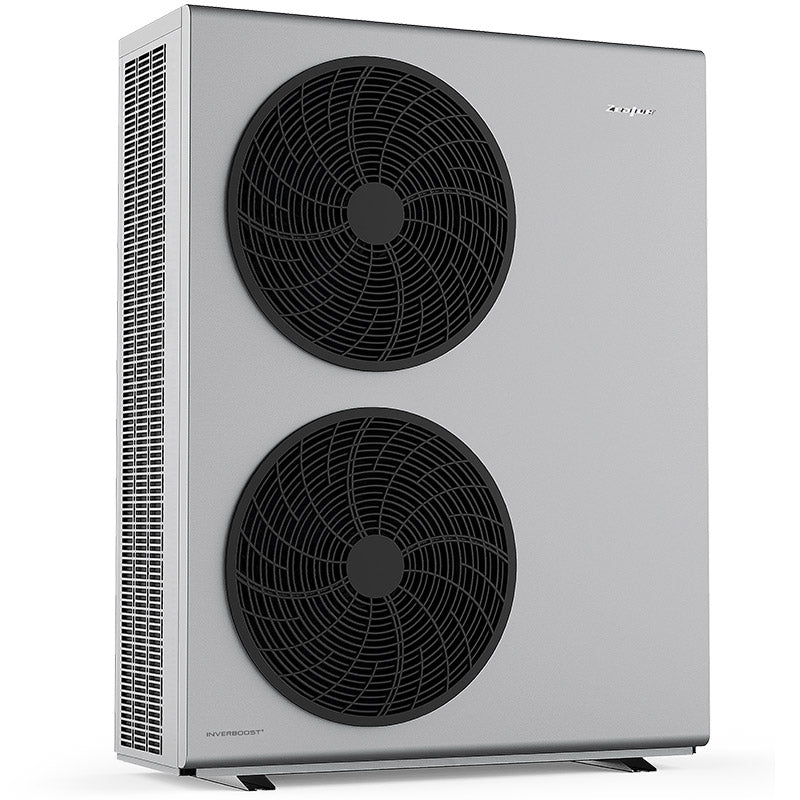 ZEALUX 26kw ASHP Heating – Double Fans – Inverboost Air Source Water Heat Pump,Multifunctional
Sale price
$14,472.00
Regular price
Feature:
The ideal house 26kw ASHP heating solution
Hidden screwed the Aluminum cabinet
Exclusive Inverboost technology
TUV certified A+++ energy rating
Operating temperature down to -25°C
R32 environmentally friendly refrigerant
Built-in WIFI function
Learn More About Discount Plan:5%-50%
INVERBOOST Air Source Heat Pump
Zealux INVERBOOST air source heat pump can make your home more comfortable. The all-in-one design integrates air heating, cooling, floor heating and domestic hot water into one system, which fully meets end user needs. Eco-friendly with high energy efficiency, it contributes to your low carbon life. The low noise design creates more relaxing enviroment. The intelligent control system bring convenience to users and service providers.
ZEALUX INVERBOOST AIR SOURCE HEAT PUMP
Perfect energy saving solution, space heating and cooling and domestic hot water are provided. It can replace or work with traditional gases or oil-fired boilers.
Wide operating range
ZEALUX INVERBOOST air/water heat pump is designed to be installed in almost all properties including limited space houses.
Easy installation & maintenance
Multi-functions intergerated in one outdoor unit, INVERBOOST air/water heat pump is significantly cost savings.The installation is also easy.
Flexible working
When cooling mode is selected, the system automatically switches between cooling and heating modes depending on the outdoor temperature to serve as an all-season air conditioner.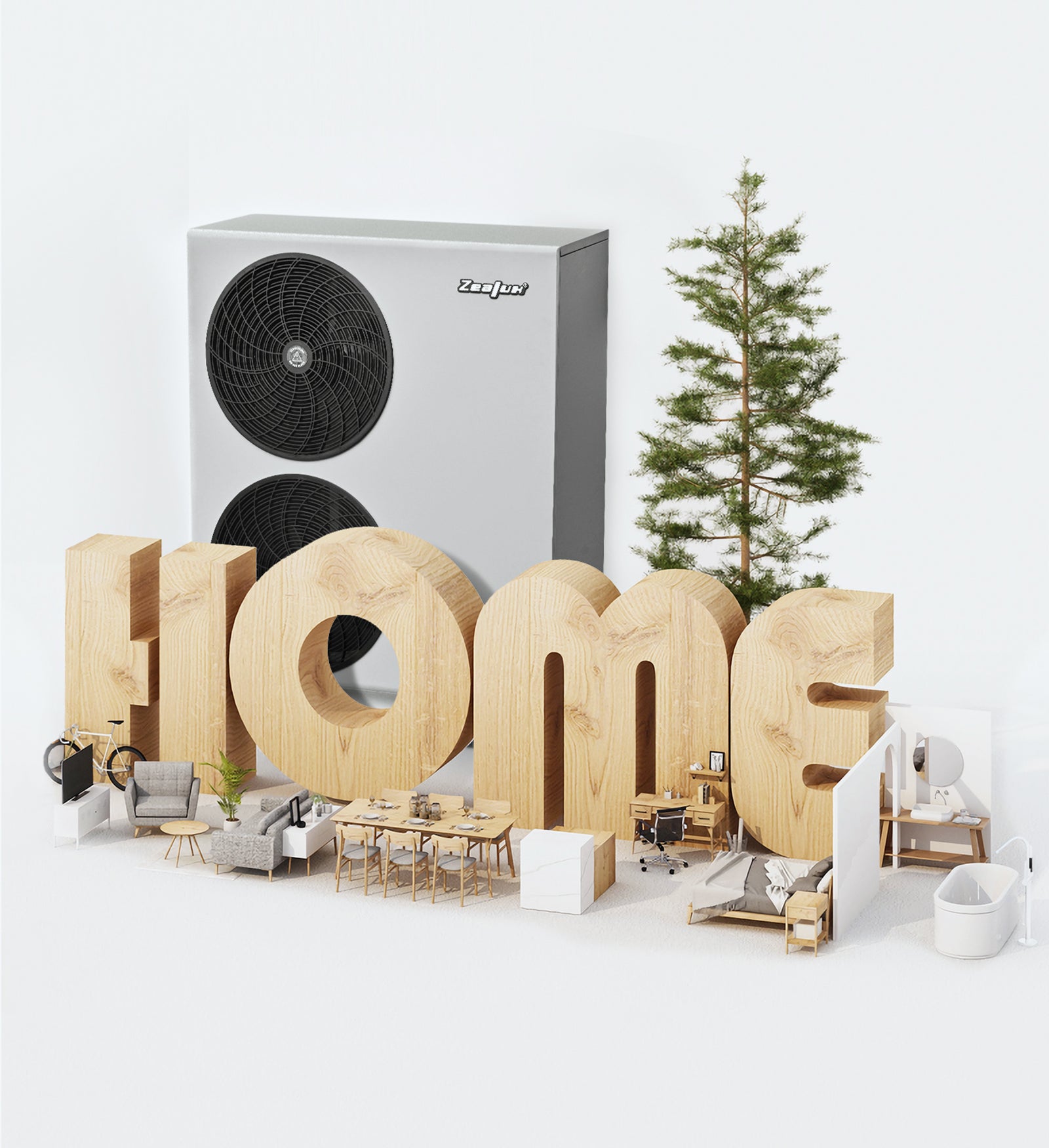 EFFICIENCY CLASS A+++

With the most advanced energy saving INVERBOOST technology, ZEALUX INVERBOOST air/water heat pump could reach the highest level of energy efficiency in the market and achieve great saving on energy consumption.

INTELLIGENT CONTROL

Control your INVERBOOST heating system anywhere anytime by a simple click on the mobile phone. The controller and the APP are multi-functional and easy to use.

QUIET & COMFORTABLE

Zealux air/water heat pump has a very low operation noise. Using multiple noise reduction technologies such as noise. Bringing in harmony community environment.

R32 Refrigerant

Zealux INVERBOOST air source heat pump range use R32 green refrigerant, which is better for the environment. (the global warming potential of 675 is two-thirds less than R410a.)
Modern and artistic design
Dual water pumps heating+dual zones(swimming pool)
hot water pipelineconnection diagram

Single circulation heating+dual zones(floor heating)
hot water pipelineconnection diagram